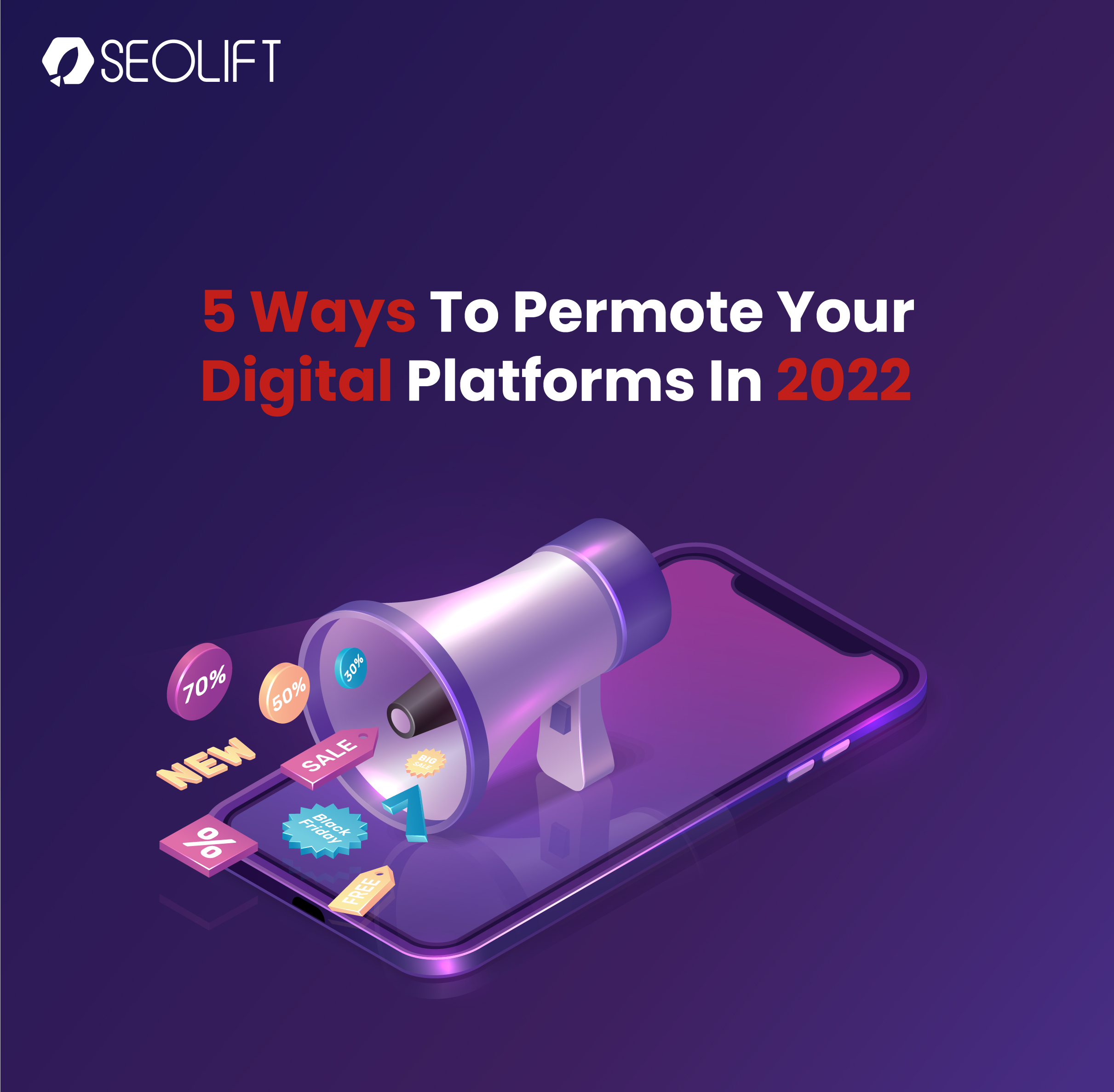 5 Ways To Promote Your Digital Existence In 2022
The digital age has taken our world by storm. The tech-driven advancements and integration of the latest technology in our different walks of life have led us to experience digitalization in incredible ways. And when talking about digitalization and revolutionary advancements in technology, the assimilation of smartphones and social media platforms has birthed magnificent channels to demonstrate exceptional following from the users. Today, the global mobile device users have surpassed
6 billion
, and social media users have crossed the 3.6 billion mark. We see how life-saving marketing and promotion have become – only by using the proper mediums and channels. The massive acceptance and transition of users on digital channels speak for tons of reasons like accessibility, convenience, reliability, connectivity, socializing, and a lot more. And digital media has increased with the formation of millions of platforms covering different industries. And thus, the existence of mobile devices, apps, and social media enables new ways for businesses to uplift their sales and maximize their revenues. However, millions of mobile apps have gone into an eclipse since their deployment. But not to worry, as in this write-up, I will acquaint you with some of the rock-solid ways by which you can promote your digital channels and platforms in the right way particularly in 2022 and beyond.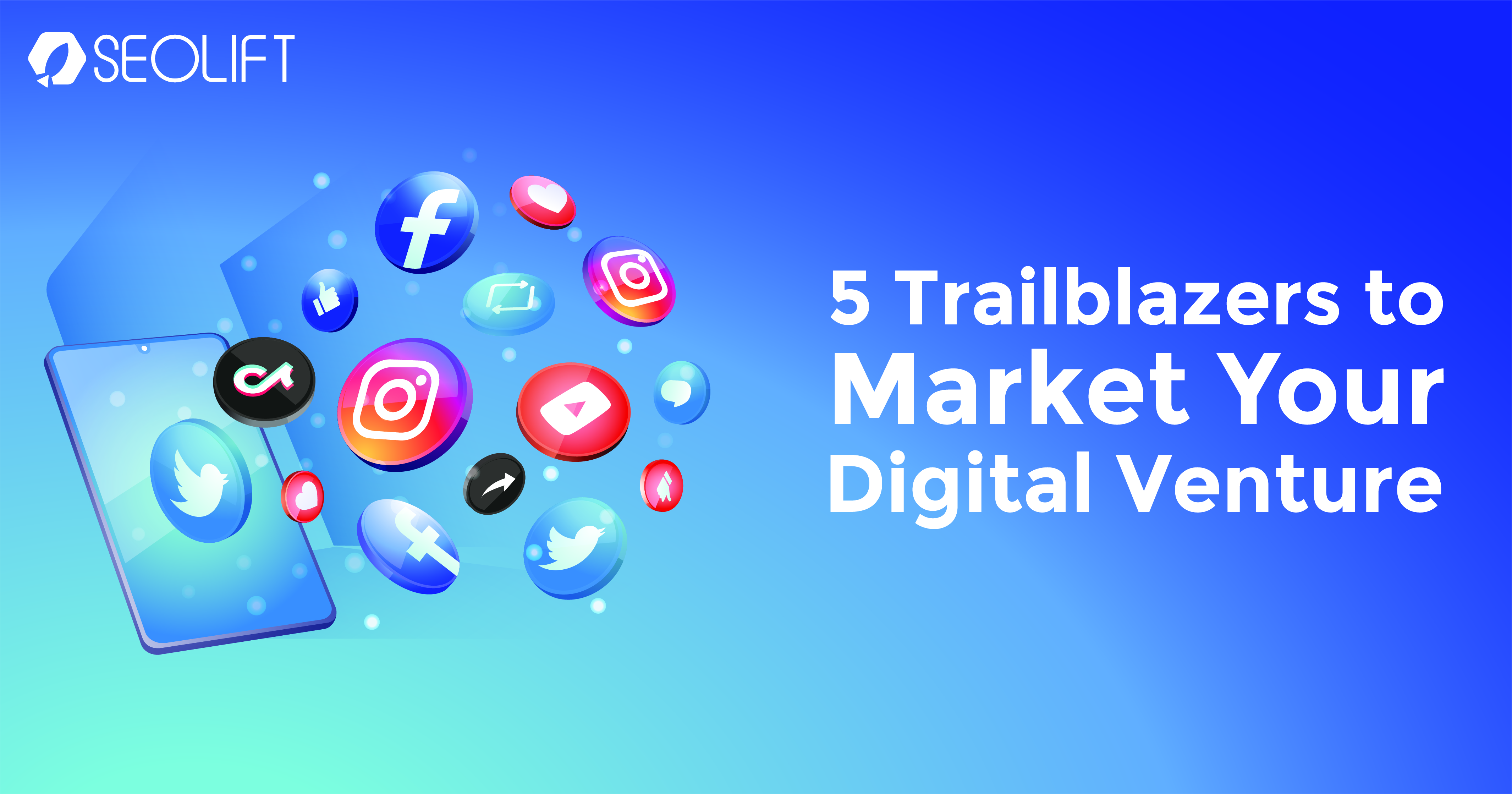 5 Trailblazers To Market Your Digital Venture in 2022
I have gathered 5 excellent ways to help you secure the top-notch position on application stores if only you execute the perfect marketing drives.
Paid Ads Are Comparative Faster In Results
To get faster results in today's competitive market, have become more accessible with
paid ads campaigns
. You can wait for months to get the desired results from unpaid campaigns. Whereas, shifting to paid ads campaigns will undoubtedly be an elevating strategy to get exceptional results. For this, running Apple Search Ads for App Store and Google App Campaign for Play Store apps will be a transformation-driven strategy. The ads will target more users and hence drive increased downloads substantially. However, be mindful that just investing in ads wouldn't take you anywhere. Devising and implementing a successful ad strategy is the key to success. And you can achieve this through effective keyword placement and drive traffic to your store. So, an ad campaign proves to be of great help, but only if you choose the keywords wisely.
Perfect Optimization For App Store
Several factors combine and persuade a user to download your app. However, optimizing your app to lead the charts on stores is a factor that comes above all. Optimizing your app by integrating the customer-centric intent is a noteworthy convincing figure to let your users engage with your app. The perfect strategy involves thinking of your global audience and initiating drives that best serve them and make them feel connected. In addition, optimizing your app for a targeted audience also focuses on the overall app performance that enables stimulating ways to bring faster loading speed and swift connections for better results. Moreover, a good keyword strategy is undoubtedly a high result-driven factor for your mobile application. So, the placement of keywords and getting a higher position in search results would give unquestionably you an elevated advantage.
Social Media Marketing Is Game-Changing
Backlinko
says that overall social media users are rapidly increasing with passing time. And the figure won't be stopping any time soon. In fact, the rise in mobile device and app usage has been an astonishing accelerating factor. So, what's stopping you from getting the top spot in app stores? Yes, you still aren't aware of the perfect way to market your developed app, and this is because of not integrating the appropriate metrics. Needless to say,
social media marketing
is one of the most sought-after marketing methods in today's tech-driven ecosystem. Marketers are harnessing the prowess of social media platforms to reach a huge audience and get millions of downloads of their applications. This strategy involves critical thinking and executing customer engagement drives like thrilling captions, pixel-perfect visuals or infographics, world-class information, and a profound focus on target marketing. Combining these factors and your creative approach would be a game-changing factor for marketing your mobile app through social media channels.
A Short Video Is A Charmer
Short videos on social media are an incredible way to reach a massive audience. Just in Zenith reported that an average social media user spends around
100 minutes a day watching videos
. So this shows how important short videos are for elevating your mobile app downloads by creating videos on social media. Short videos on social media platforms help you secure app authenticity and reach a massive audience. Plan on producing a short video of 40-60 seconds that demonstrates your application. Through this, the people will get to know more about your app's functionality which eventually leads to more downloads. But in order to make this happen, you will be required to set goals for video strategy and also select the video type that you'll be using. Plus, content production and understanding social media metrics would be a huge benefiting factor that led to triumph.
Content Marketing Strategy Is Highly Effective
Content marketing
strategy has always been the greatest digital marketing tool to uplift your business processes and reach the top. This is where having a website is critical because you will be linking your app to the app store. The most effective is to go forward with a blog about your mobile app to reach incredible figures most effectively. Moreover, you can also use your content marketing on social media channels to engage potential users and drive them to download your app and connect. There is another way too, and that is email marketing that also helps you achieve incredible results. However, in order to execute the result-driven content marketing strategy, it is pivotal to focus on some of the factors;
Start with defining your audience and setting your goals in the first place.
Create great compelling and engaging content that people love to read and share.
Remain consistent with content creation and posting.
Share your content to get improved visibility.
Follow native advertising in your content marketing strategy is a must.
Following these steps would be incredible game-changers for your business. Not only do they drive you forward, but they also let you engage more customers on your app and hence increase downloads. Furthermore, app trustworthiness also increases with this.
It's A Wrap-Up!
You have seen that promoting mobile apps leads to impeccable results. It is just like launching and promoting any other product or service and then marketing it to get more customers acquiring or using your services. In a nutshell, devising and executing a diversified app marketing strategy will drive traffic to your app downloads. However, doing over-promising is the mistake that most app owners make in the beginning. Later, not providing the vowed facts leads to customer dissatisfaction and finally to the app's uninstallation. So, it enables you real-time data and helps you focus on a strategy that delivers the best results. Furthermore, focusing on real-time analytics will also enable you to lead to the better performance of your app.